What's not to love about Bangalore? Amazing food, humble people, variety of culture, crazy night-life and a whole lot of greenery! I am in love with this city and here I am, giving you some more reasons to fall in love with it all over again :)
There are some things you should definitely do once you set foot in the garden city of India. Here are a few you could do in under 500 bucks!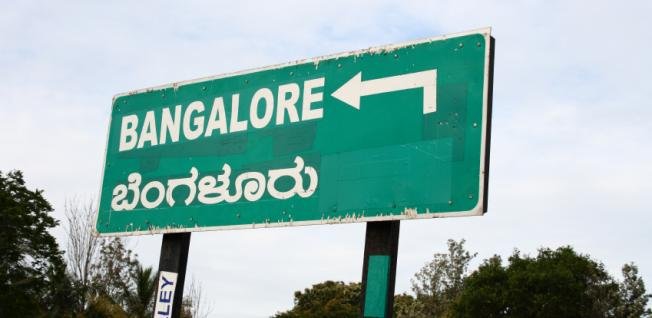 1. Cubbon park on Sundays!
Cubbon park is huge and if you happen to be there on a Sunday and you love dogs, then you're in for a ride! The place oraganize various events for dogs that day in the dog park and it is really really fun to see dogs and dog owners bustling around with excitement.
2. Attending one of the seasonal Sunday Soul Sante's
Sunday Soul Sante is one of those seasonal flea markets held once in every two or three months. It's a pretty un-winding place for you and your friends to go chill out, eat and shop. They even have events like dance performances, stand-up comedy, fashion shows and live concerts going out through out the evening.
3. Veena stores for some great South Indian breakfast
This is a tiny little outlet in Malleshwaram that serves the yummiest idlis in town. You should see the queue here at 7AM in the morning! This place is a must try for all you food lovers out there.
4. V.V Puram Chaat Street in Jayanagar
While we're on the topic of food, I have to mention the V.V Puram Chaat street. They have some very yummy variety of your typical South Indian Chaat.
5. Sunday Breakfast Buffet at truffles
Only at Rs. 325/- per head, you get one of the yummiest English breakfast buffets at Truffles. They have quite a variety of both veg and non-veg food. It's pretty satisfying. Just make sure you're there early enough so that you can try everything!
6. You have got to try the ice-creams at Stoner!
Who doesn't love ice-cream? Located at Indiranagar and Koramangala, Stoner Ice-creams serve some of the most yummy ice-creams in Bangalore and they have a pretty unique way of making them too. These ice-creams are a treat for your sweet-tooth :D
7. Bring out your inner sportsman at Decathalon
Here, they have all sorts of sports activities available for you to try out. So go there when you're feeling more energized as usual and bring out the inner sportsman in you!
8. Handicrafts at Chitrakala Parishad
If you're a the kind of person who is crazy about various arts and crafts, this is the ultimate place to be. They have a huge variety of your favorite kind of handicrafts and various styles of arts available here. If you have an eye for good art, you'll love this place.
9. Animal safari at Bannerghatta
Bannerghatta is home to a large variety of animals and birds. Their Safari is worth a ride and you get to see quite a few animals, and I must say, it is fascinating :P
10. Go-carting at Grips
If you are the kind of person who loves zipping down roads then Banagalore's traffic must disappoint you a lot! So here's your chance to own the road and
hit the go-karting tracks to experience the Formula One-esque thrill at Grips. It's perfect for a fun weekend outing with your friends!
Hope this gave you some insight on some amazing things you can do in Bangalore at a low cost :) Do share some other ides you have, we'd love to try them out!
#NammaOoruBengaluru :D
Love,
MYD!
#20DaysWithMYD